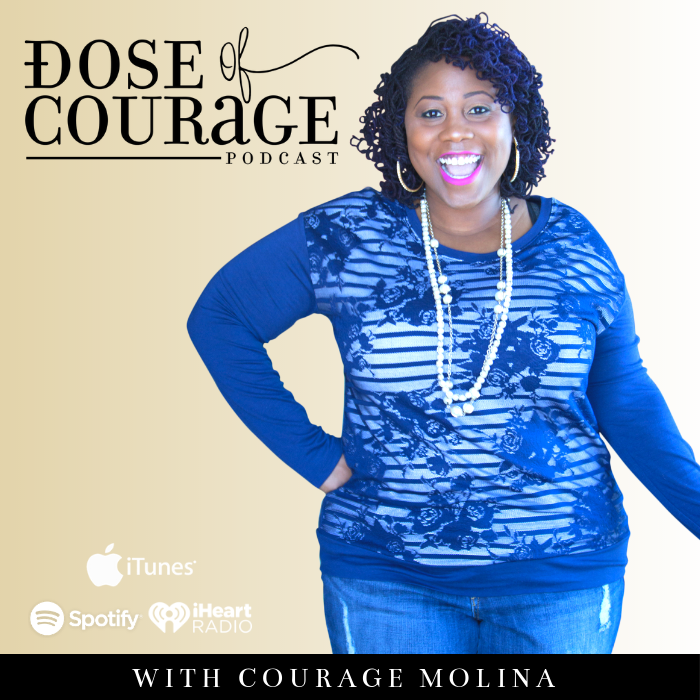 Ep 57: Habit #4 Boosting Your Confidence Daily
According to a study by the National Science Center, the average person has 12K-60k thoughts per day and of those 80% are negative and 95% are repetitive.
As a Courage Coach, I understand the impact thoughts have on confidence. Confidence can be very powerful in helping you to step out, BUT I also know it's a hungry beast that must be fed regularly...daily in this lane of entrepreneurship. In this session, we will cover the importance of confidence and why boosting it saily is an essential habit to #CourageouslyLevelUp.
Let's define confidence...I see it as faith in yourself, your ability, gifts, calling, talents, and the possibility of success.
Why it's important:
1.) You need it for the new rooms, bigger platforms and when your territory is increased
2.)It ain't all good and some of the negativity gets through. You will have moments of doubts and you will second guess yourself.
3.) It will help you manage Imposter Syndrome
4.) Helps you to "reset" your mindset
Here's what you can do to develop a habit of boosting your confidence daily
1.)Download "20 Ways to Boost Your Confidence" from the FREE Resource Library (www.couragemolina.org to get access)
2.) Start BOLDER Mornings Routine. Get the FREE training and workbook from the FREE Resource Library
3.) Share in the community what you will do to build your confidence.
4.) Show how much this episode spoke to you...share it on Social media and @couragemolina or #doseofcourage